Our staff is extremely knowledgeable and we will be happy to answer any questions you may have.
Email: info@rockymountainfilm.com
Postal Address:
Rocky Mountain Film
11821 E 33rd Ave Ste A
Aurora, CO 80010, USA
Telephone: 303 364 6444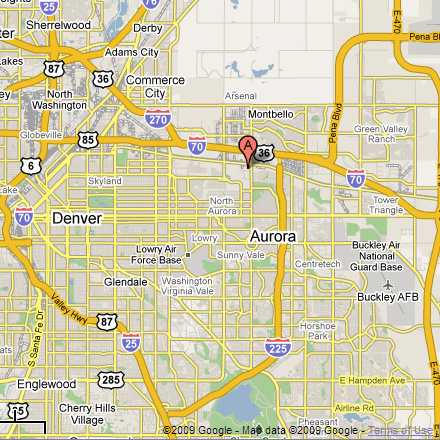 Maps used with permission from Google.
Rocky Mountain Film Lab is located at 11821 E 33rd Ave Suite A, near Smith Road and Peoria Street. We are north of Fitzsimmons and south of I-70 via Peoria. You may wish to try Google Maps for driving directions if the first map above does not load.
As we are a predominately mail order lab, please call ahead.